I don't have much time today, but I just wanted to stop by quickly to say hello and show you what I'm dreaming about right now.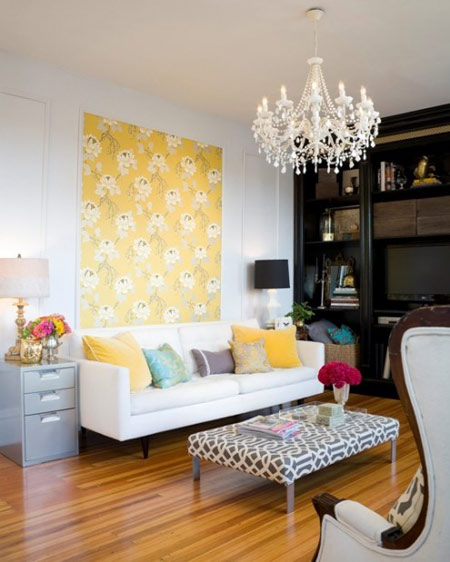 I can't wait to move this year so that I can redecorate. I'm dreaming of framing part of a wallpapered wall and hanging a chandelier. Isn't it pretty?
Don't forget to get your Wedding Wednesday posts ready for tomorrow's link up!