So, I'm kind of obsessed with handwriting, which is why when I saw Katie's post over at
Love is Everywhere
I knew that I had to steal the idea.
The rules are simple. There are 8 questions but you have to answer them by writing them out on paper. Easy enough.
1. Your Name/Blog Name
2. Blog URL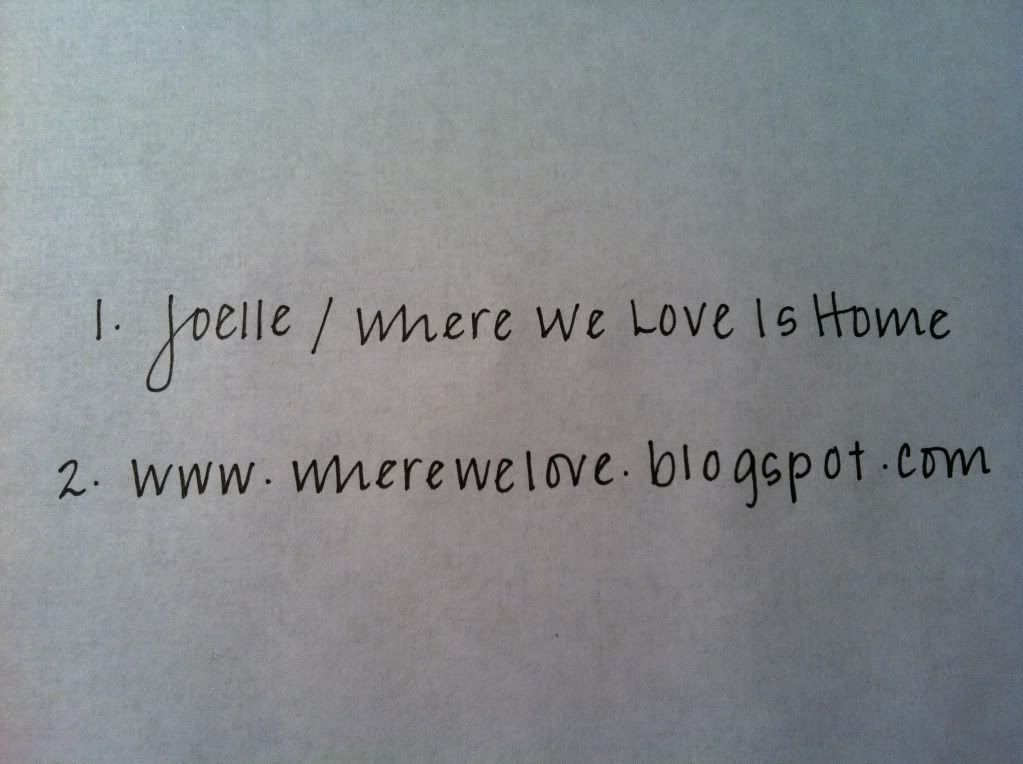 3. Write: The quick brown fox jumped over the lazy dog.
4. Favorite Quote?
5. Favorite Song?
6. Favorite Band/Artist?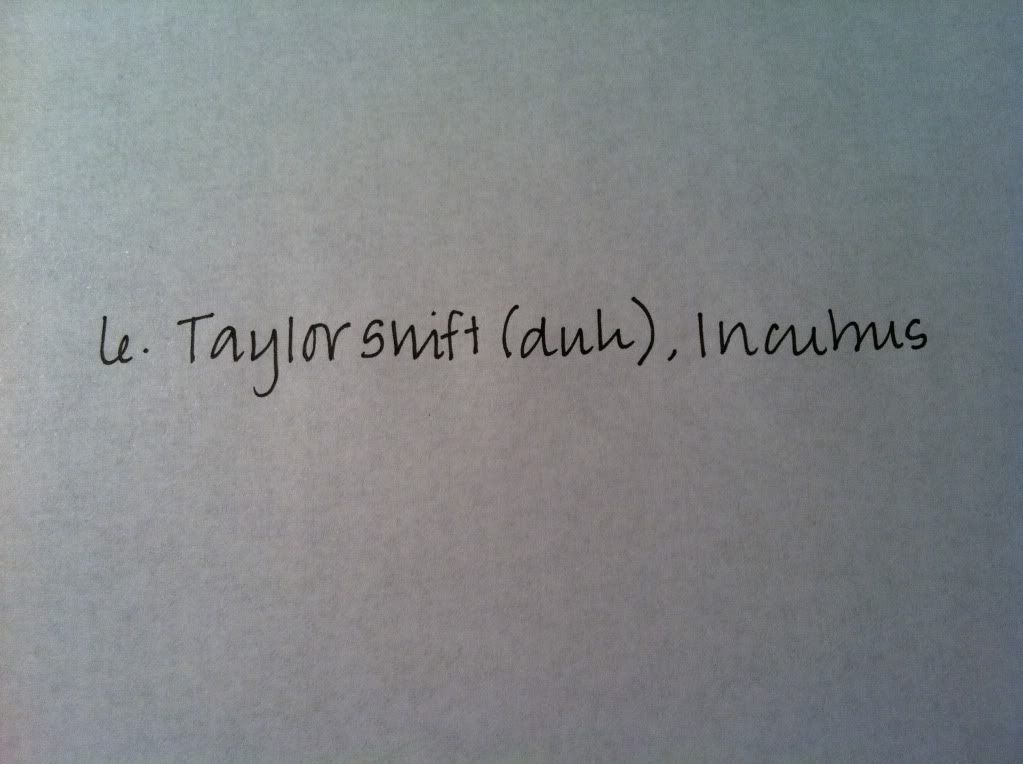 7. Anything else?
That's my signature.
8. Tag three awesome bloggers.
Feel free to steal this idea too! I'd love to see what everyone's handwriting looks like!
xoxo,