Okay, I'm definitely jumping on the bandwagon with this one. I have a liquor hutch, but it isn't all that pretty. What I'm really swooning over these days are real home bars {and more specifically, the bar cart}…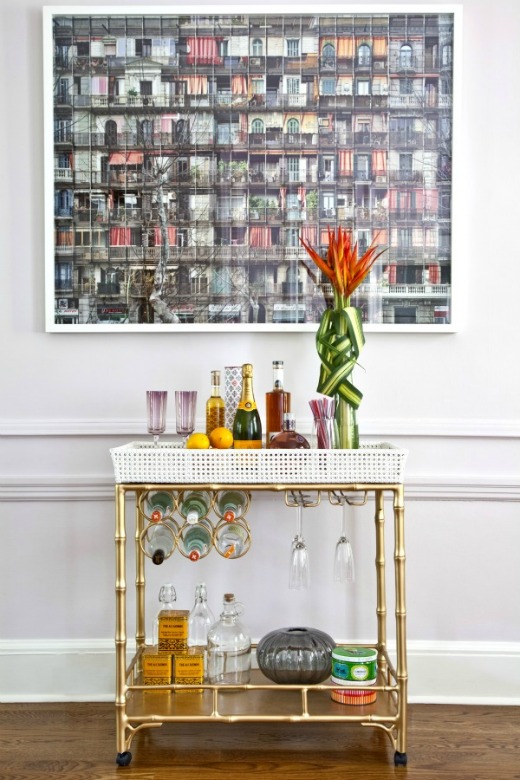 {via}
How fun would it be to have a cart like this one, to display all your liquor for parties and actually have a designated place to serve drinks? I'm loving the pretty glassware this picture is using as well, like the brandy decanter and blue wine glasses. They also have a pretty stocked bar on the bottom, which would be nice too.
This bar cart from Williams-Sonoma is my favorite right now, probably because I am somewhat obsessed with gold at the moment. Let's hope this whole gold trend lasts for a while, because I'm seriously loving it. At $1,000 though, this one is a little much…
This sweet, simple tray is much, much appealing at $250. It isn't as flashy as the gold cart above, and there isn't nearly enough space, but it would definitely do in a small room. And the pattern is just lovely.
But even if I can't have a bar cart, just something a little more aesthetically pleasing to store my bar stuff would be nice. I do love my wine, and would love a bar like this one from Pottery Barn to put my wine glasses and bottles.
Are you loving the home bars we're seeing around these days? Anything else you're swooning over?